If you are fond of technology and love to carry your gadgets with you all the time, and if you love keeping them organized, you have come to the right place. The OGIO Renegade RSS Backpack offers you an organized, extensive, and safe place to store all of your gadgets. So in this Ogio Renegade RSS backpack review article, we will discuss some unique features the backpack offers. This backpack is the best solution for your devices and golfing, keeping your stuff, like sunglasses, water bottles, etc., organized.
Technical Specifications of the Ogio Renegade RSS Backpack
| | |
| --- | --- |
| Features | Ogio Renegade RSS |
| Item Dimensions:  | 19.5 x 14 x 10.5 inches |
| Weight:  | 3.35 Lbs |
| Capacity:  | 29.5 Liter |
| Color:  | Black, Black Pindot, and Dark Static |
| Laptop Pocket:  | 15.5 x 10.5 x 1 inches |
| Laptop Sleeve:  | Up to 17 inches |
| Materials:  | 600D Polyester Pindot |
| Handles:  | Padded neoprene top grab handle |
| Back Panel:  | Hybrid unibody back panel |
| External Pockets:  | 2 front, 1 top, and four zipped side pockets |
| Warranty:  | Lifetime Warranty |
| Price:  | Check Today's Price on Amazon |
Crush-Proof Tech Vault Pocket Featuring OGIO Renegade RSS Backpack Reviews
It is an RSS bag that secures the best kind of safety for your laptop. Let's look into some details about this bag, shall we?
Performance
The OGIO Renegade RSS backpack doesn't only offer and ensures the safety of your electronic devices but also has many organized compartments. The number of pockets and their uses are also helpful for other purposes. 
It is fashionable and well-made. The materials of this backpack are made of high-quality fibers, and it is safe and secure to use as well. This bag is highly known for its RSS( Reactive Suspension System ) feature that helps keep your laptop safe even if you drop your bag. The backpack is waterproof, with more than seven pockets and three main compartments.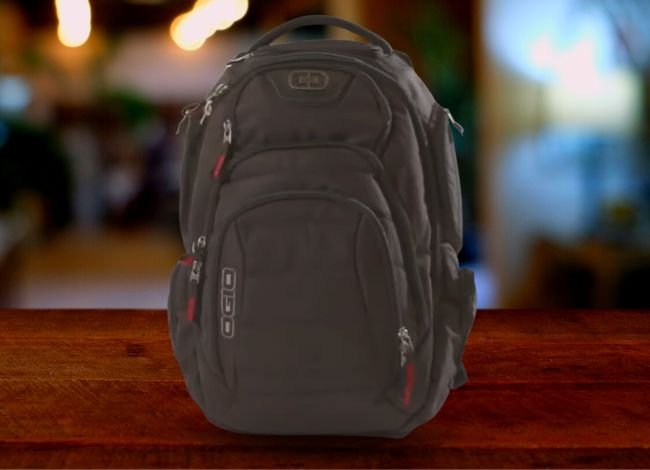 Size and Color
The OGIO Renegade RSS backpack comes in two colors, black and black pindot. The size of this bag is 19.5 x 14 x 10.5 inches in dimension. This bag is 3.35 lbs in weight. The backpack might be a little heavy and oversized, but it's only to protect your most valuable belongings.
Price
The backpack comes with quality fabric and offers a lot of top-notch facilities. That's why this backpack might be a bit expensive. The average price of this backpack is around $100, slightly higher than the Matein travel laptop backpack. But if you want good quality and long-lasting product, you might want to spend some money, right? It is so worth it!
Design
The OGIO RSS backpack is highly fashionable. The exclusive features include RSS, which protects your laptop from getting hampered. It has such a wide variety of organized pockets. For example, it has Crush-resistant Tech vault pockets, madded mesh pockets, side utility zippered pockets, expandable pockets for phones, a deluxe panel pocket with a zippered stack, and dual water bottle pockets. This backpack also offers a HUB (Hybrid Unibody Backpanel), which provides comfort. This backpack is unisex, so it'll suit you anyway, if you are a man or a woman.
OGIO Renegade RSS Build With Durable Material
The OGIO Renegade RSS backpacks are well made, and the material that is used for this bag is 100% polyester. The compartments are padded. With the use of heavy metal double zippers, the bags secure the products kept inside of them. OGIO used iFoam for dividing chambers that help keep the fragile objects inside the bag safe from getting damaged. The high-tech materials ensure the durability and safety of the stuff kept inside the backpack. The materials are high quality and pricy, explaining why the bag is heavy and a bit expensive.
Main Compartment
And because it's an RSS bag, it will have soft safety walls to shield your laptop and protect it from any damage if you drop the bag and such.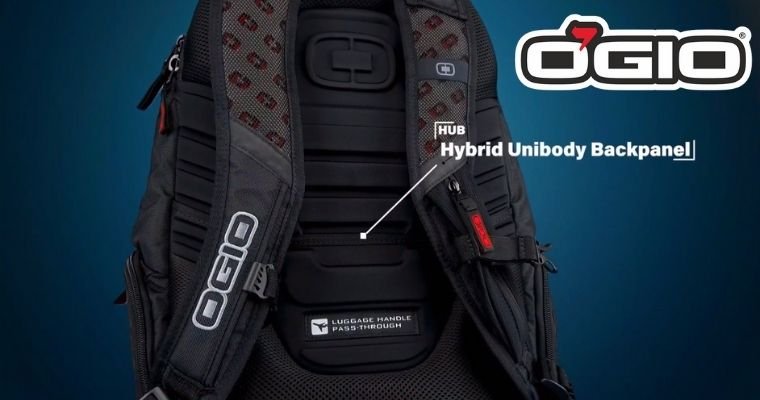 Check Today's Price
Front Pockets
There are two U-shaped pockets in the front. One is slightly bigger than the other. The oversized pocket has zippers on it, and it's big enough to store a tablet or iPad, even your MP3 player or a camera in it. The smaller U-shaped compartment has almost four small organized pockets inside of it. This part contains two mesh pockets, one zipped pocket, and an area for four pen slips. Lastly, there is a sunglass-shaped pocket, especially for keeping sunglasses or your specs inside of it. These features are so unique, right?
Side Pockets
The side pockets are more exclusive, making the bag's features more noticeable and special. You can find two compartments on both sides of this bag for keeping your water bottle or such things. They also have elastic band supports to help keep your water bottle or umbrella in the right place. But they are featured differently and can be closed up using zippers and can be used as other compartments. That's how you can keep your phone, wallet, or other small essential stuff in them, like regular pockets.
Back Support
The entire back portion of this OGIO Renegade RSS backpack offers and delivers comfortable back support for the users. The back is padded and is in a U-shaped foam pressed against the back. The rear foam in the back is breathable, so it is heat resistant and comfortable. The straps are long and soft. So the bag hangs lower when you carry it. The long straps make it comfortable for you to carry, giving your back solid support and preventing your spinal cord from getting hurt by the weight.
Capacity and Strength of OGIO Renegade RSS Backpack
The backpack weighs 3.6 Lbs which is quite heavy. The capacity this bag holds is around 19000 Cubic inches.  This bag is RSS, so handling and carrying your essential electronic gadgets is safe. The pack offers to take heavy technological stuff such as your laptop, tabloid, camera, and notebook and has thick, soft walls to protect them from harm.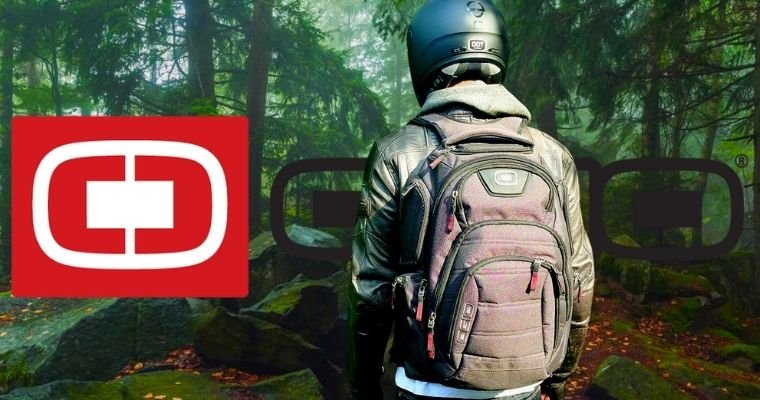 The fabric is waterproof, so the stuff will not get soaked and damaged due to rainfall or any other kind of accident. OGIO Renegade bags offer safety and comfort for your products. Athje4 backpack is strong to hold your essential stuff in and protect them too.
Things we like about this backpack.
The backpack is well-made.

Secure

Strong and sturdy

Waterproof

Well-organized

Very stylish

Lots of pockets
Lacks
Final Thought on OGIO Renegade RSS Backpack
Overall we can say that, without risking damage to your valuable types of equipment, you can carry them in the bag and go anywhere. This bag is highly recommended and one of the best options if you love and work with gadgets in your everyday life. It's a backpack that offers all of your queries, don't waste any time and purchase it!
FAQs
The word RSS stands for Reactive Suspension System. It means it has secured walls inside of the bag for your laptop. The built-in walls help save the laptop from any damage, even if you drop the bag.
Are OGIO Renegade RSS backpacks waterproof?
I have already mentioned this topic above in our OGIO Renegade RSS backpack review article. Yes, the OGIO Renegade backpack's compartments are waterproof. It's so helpful for you if you are a tech lover. The bag protects all of your electronic gadgets from getting damaged by getting soaked in the water.
How much are OGIO backpacks?
The OGIO backpack's price range starts from $40-$160. These bags are high-quality and made with high-quality fabric to help you carry your expensive and essential gadgets safely and soundly.
How is the OGIO backpack shipping service?
The shipping is speedy and well done.